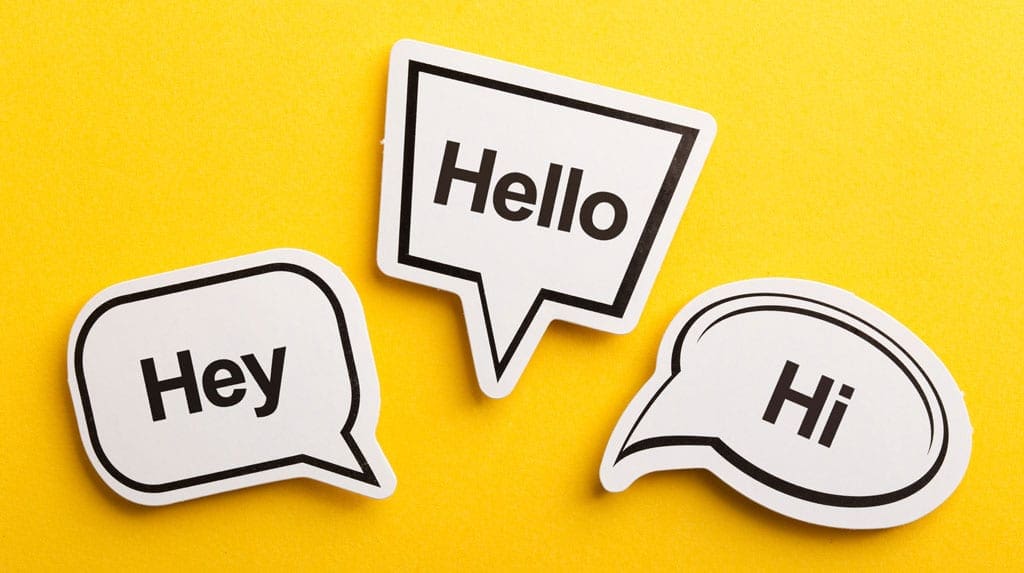 It's never a bad time to discover new companies and societies providing fantastic services, products and even excursions, especially for those with an interest in railways. We've complied a list of railway businesses for Steam Days readers to check out.
The Waterworks Museum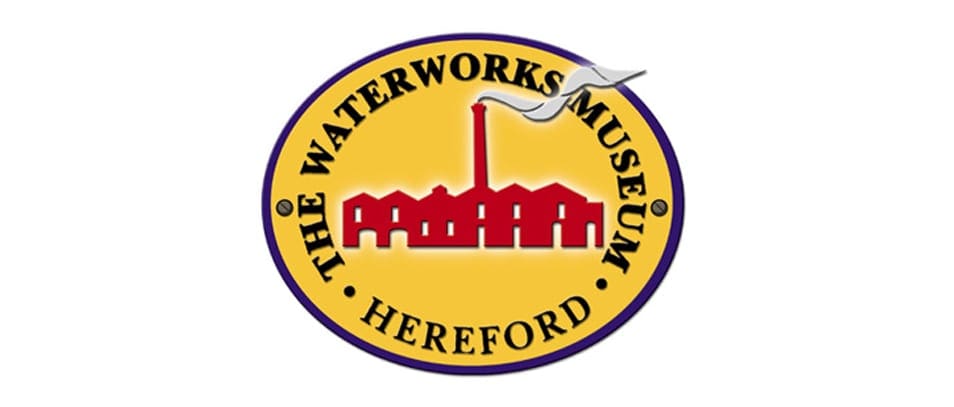 The Waterworks is a working museum which makes the story of drinking water spring to life. It's also a fantastic family day out. There's always something new.
Visitors can see the UK's widest range of working pumps and engines from across Herefordshire, neighbouring counties and Wales, most of which are the last working examples of their type. Heritage engineering at its best – and wholly run by volunteers.
The museum is one of Herefordshire's leading visitor attractions with something for all ages. Children enjoy using hands-on exhibits, including the unique Heritage Water Park and the permanent exhibition to Hereford in WW2. Every exhibit is waiting to tell a story. Free admission for under 16's.
Book your family day out here: www.waterworksmuseum.com
---
Triangle Publishing – St. Helens & Wigan Junction Railway By D.J. Sweeney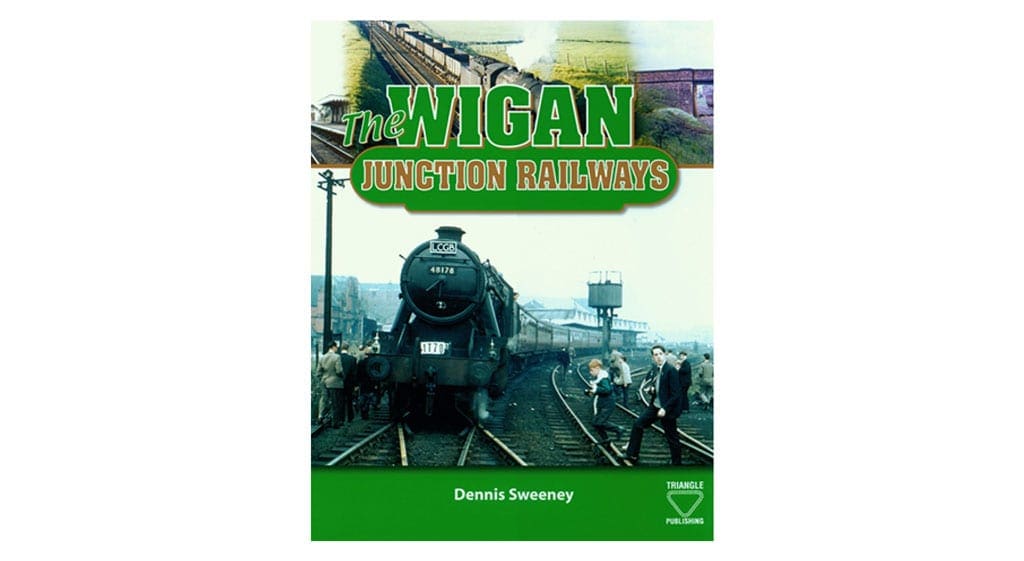 Having made inroads into the Wigan area, the Manchester, Sheffield, & Lincolnshire Railway now turned their attention to St. Helens which, from the inception of mainline railways had been totally dominated by the London & North Western Railway or its antecedents.
The idea of a new, independent railway, was first mooted in 1877, but it would be 23 years before the line from Lowton St. Mary's to St. Helens was fully open.
Originally proposed as the St. Helens & Wigan Junction Railway, it would become the Liverpool, St. Helens & South Lancashire Railway in 1889, the Great Central in 1906, passing into the hands of the London & North Easten at the Grouping and finally British Railways in 1948.
The history of the railway from its embryo stages, through the building period until the present day.
Grab your book here: www.trianglepublsihing.com
---
The Lancashire and Yorkshire Railway Society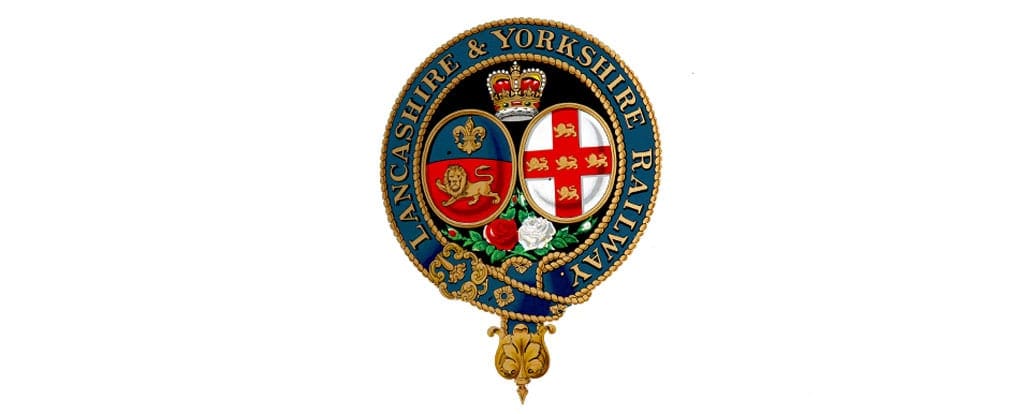 The Lancashire and Yorkshire Railway was the fifth largest of the pre-grouped British Railways as well as one of the busiest.
Whilst serving a greater population per mile than any other line on its route from Liverpool and Fleetwood across the country to Goole, it became known as the ''Business Line'' serving collieries, major ports and major textile towns.
In 1950 a group of Bradford enthusiasts founded The Lancashire & Yorkshire Railway Society, with almost 1,000 members today across the UK and overseas. The society aims to bring together those who are interested in the fascinating history of the L&YR and help to educate members and the public.
A subscription brings you lots of benefits including regular magazines, meetings, site visits and a chance to meet members who enjoy the same passions as you.
Join the Lancashire and Yorkshire Railway Society here : www.lyrs.org.uk
---
Frizinghall Models & Railways

Established in 1950, Frizinghall Models and Railways is located in Baildon, West Yorkshire. The shop is located in spacious, light and modern premises in an industrial unit with ample parking and lift access.
They have an extensive range of locomotives and rolling stock in most gauges and all other requirements for the model railway enthusiast. Also stocking a range of good quality pre-owned models.
Frizinghall Models and Railways have a knowledgeable and friendly sales team to help with queries and provide guidance.
Visit their website here: www.modelrailshop.co.uk
---
LMS Patriot Company Ltd

The new national memorial engine, The Unknown Warrior, will be dedicated to keeping alive the memory of those who have made the ultimate sacrifice in two world wars and more recent conflicts.
When completed The Unknown Warrior will be a lasting memorial for the British public to see and cherish.
For more information please go to: www.lms-patriot.org.uk
---
Woodcombe Lodges and Cottages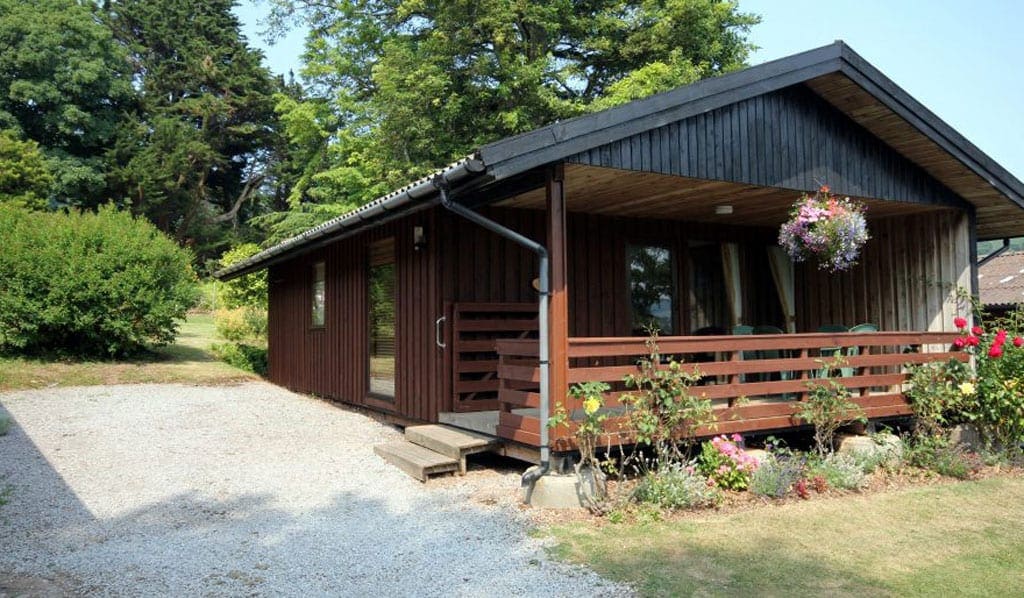 A family business providing top quality Self Catering Holidays in Exmoor. Woodcombe Lodges and Cottages is a small site with only six lodges and two cottages set in three acres of gardens, within easy reach of Dunster.
The cottages have won the TripAdvisor Certificate of Excellence for the last three years and are equipped to four-star standards.
The lodges – all single storey – have covered verandas to take advantage of the wonderful views over the valley. Three of the lodges have disabled access and amenities.
Smoking is not permitted within any of the properties, however dogs are accepted in most of their lodges but not in the cottages.
Book your lodge or cottage here: www.woodcombelodges.co.uk
---
Justaclickago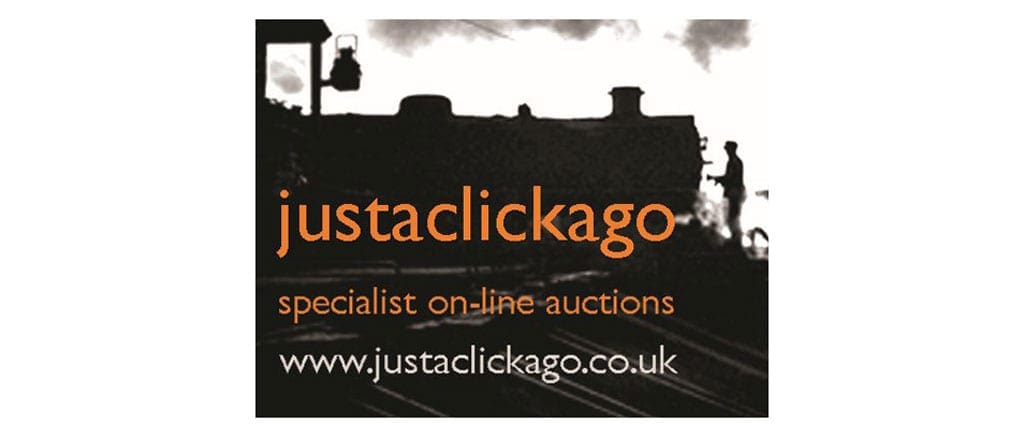 Justaclickago is a railway auction site that specialises mainly in railway photographs, slides and negatives. Railway enthusiast Simon Stewart bought the company from its founder, Tony Hoskins, in June 2019. Since then, the auction has moved to its current online presence and holds four auctions a year.
Simon looks through every collection before he catalogues it. This means he can scan a representative cross section of images. It also means he can present a clear description of the lots' contents.
The live, timed auctions run over three days, with 120+ lots each day. Entries sometimes come from the established customer base. However, some unique and interesting collections have appeared.
'People don't always realise the value of collections.' Simon reflected. 'There are some exceptional amateur photographers who have captured atmospheric, historic or unique moments. Enthusiasts are keen to buy these.'
Start bidding here: www.justaclickago.com
---
The Railway Hub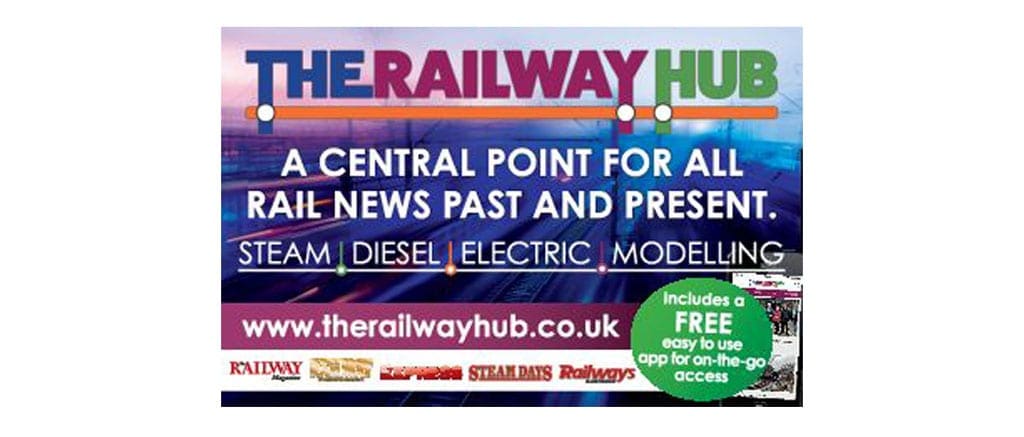 The Railway Hub is a great resource for anyone with an interest in railways, and combines the best bits of some of Britain's leading rail titles, as well as the top stories of the day hot off the press.
Drawing upon the content and expertise from the UK's leading railway title – The Railway Magazine – as well as sister publications Heritage Railway, Rail Express, Railways Illustrated and Steam Days, the Railway Hub is a central point for all rail news past and present.
Covering diesel, electric, steam, modelling, freight and everything in between, you'll be able to find news, authoritative features, great images, competitions and reviews.
The free, easy-to-use app also provides on-the-go access to the articles which can be refined to include your topics of interest.
Catch up on your railway news here: www.therailwayhub.co.uk
---
Chanter BioMed Ltd

Chanter BioMed is a precision engineering company offering a wide range of engineer capabilities from bespoke products to contract work as well as their own products.
They are regarded as the UK's premier manufacturer of steam boiler water and tank level gauges. Products include level gauges, reflex gauges, protectors, water gauge columns, steam syphons, inspector cocks, glass products, door seals, fusible plugs and a full range of spares.
Established in the 1940s, the company has been supplying specialist equipment for more than 70 years.
Discover Chanter BioMed Engineering here: www.chanterbiomed.co.uk
---
B17 Steam Locomotive Trust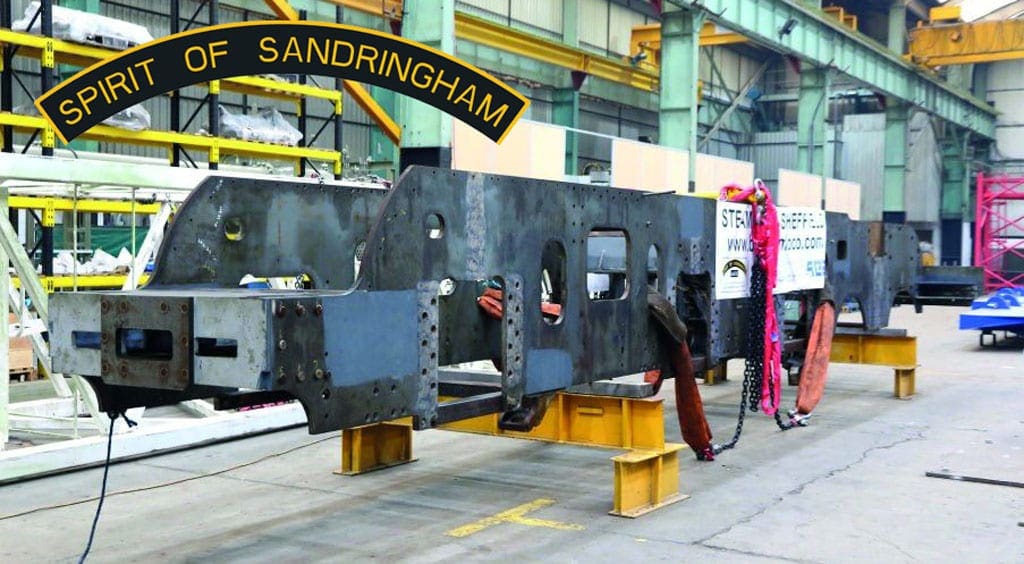 Help the B17 Steam Locomotive Trust progress this recreation of the unique Gresley 4-6-0, a B17 class Sandringham.
They have a new engineering base in the Steel City of Sheffield and are already working with local companies, organisations and educational/training facilities.
The design work is complete, so help them get the chassis rolling by joining us for the next part of their journey.
Help out here: www.b17steamloco.com
---
Swallownest Supergears

Established for over 30 years. The Swallownest Group is a leading provider of precision engineering solutions and components to a wide range of businesses and industries.
Swallownest Precision Engineering is principally engaged in providing high-quality components and engineering support for the manufacturing sector. Whilst its sister company, Swallownest Supergears, is a leading supplier in the production of one-off and batch gears, components and related supplies.
They have a reputation for quality and service and consistently provide the highest standards of product and services.
Check out the Swallownest Group here: www.swallownestgroup.com
---
Railway Employees & Public Transport Association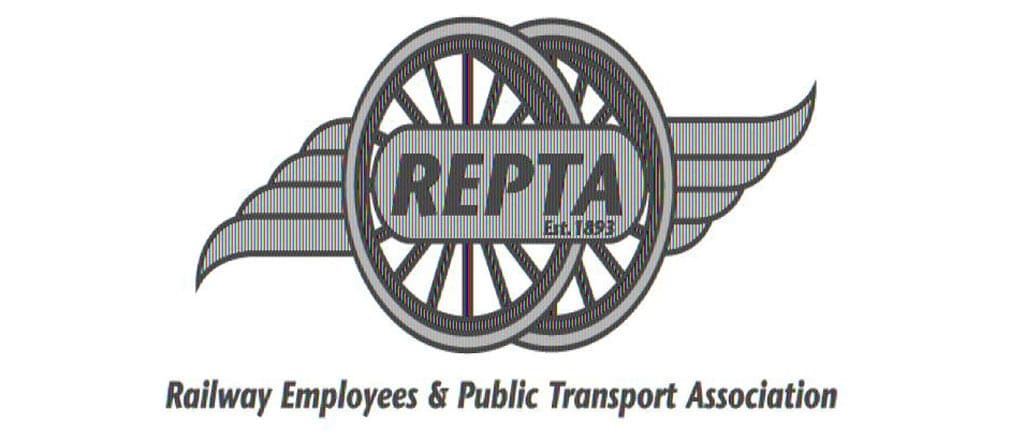 REPTA is a long-standing not-for-profit benefits organisation available to you as a Steam Days enthusiast focused on the transport industry. Everyone loves saving money.
For only £5 a year (£7 inc. P&P & 2021 supplement) you can access a wealth of attractive discounts including insurances, free Love2Shop loadable card offering 7% at major stores, holidays, days out etc.
To join, send a cheque payable to REPTA to Colin Rolle, 4 Brackmills Close, Forest Town, Mansfield NG19 0PB, or call Tel 01623 646789.
Look online for more details here: www.repta.co.uk
---
Friends of the National Railway Museum

Formed in 1977, the Friends of the National Railway Museum has supported the largest collection of locomotives, vehicles and artefacts in the UK.
The quarterly NRM Review magazine keeps members up to date with museum activities and articles on a huge range of railway topics.
Their sales stand raises funds at model railway shows, heritage line events and on-board rail tours across the UK, including on Flying Scotsman.
Regular meetings and other events are held in York, Shildon and London. New members are always welcome.
Join the family here: www.nrmfriends.org.uk