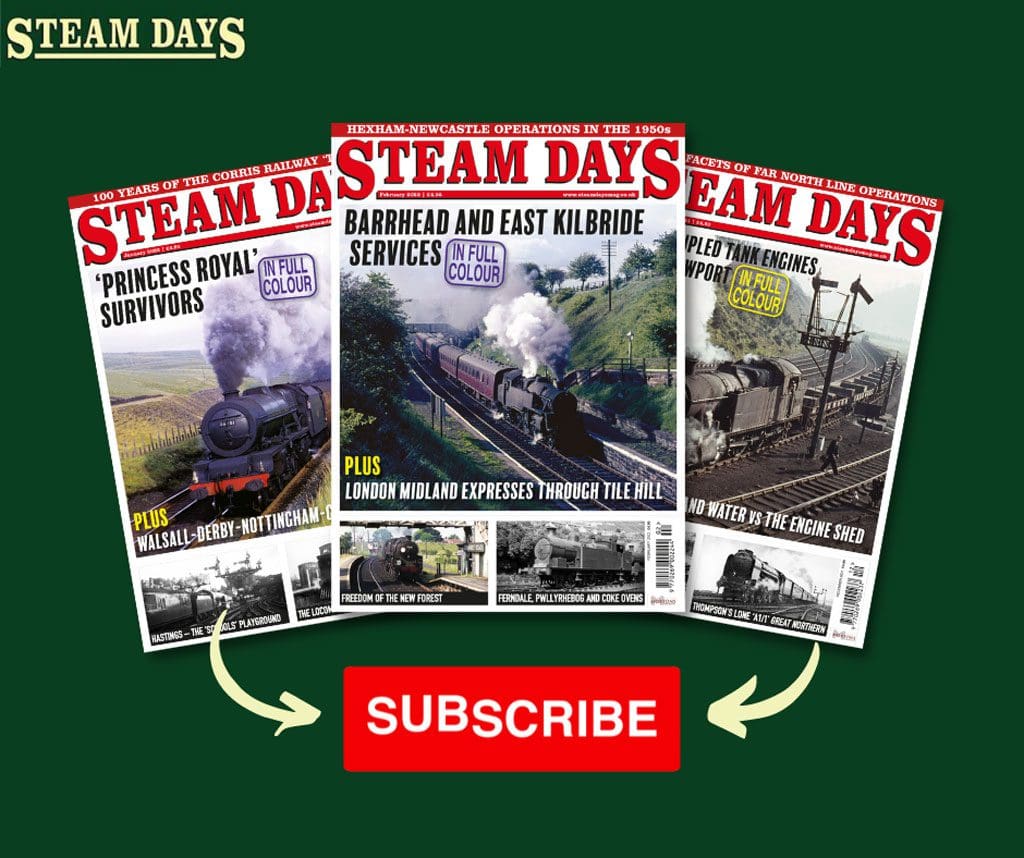 Whether you're looking for the latest digital edition or are interested in our monthly subscription, Steam Days magazine has everything you need.
Here a some reasons you should subscribe to the leading UK steam heritage magazine…
Railway nostalgia at its finest
Steam nostalgia and railway history at its best, Steam Days is dedicated to delivering superb features from the steam railway scene, providing archive trackside photography and rare documents to make Steam Days what it is today, the leading UK steam heritage magazine.
Save money!
A subscription to Steam Days magazine means you can enjoy all of the news, views and stunning photography with the added benefit of making a major saving on the cover price and FREE UK delivery. It's quick and easy to sign up and, whether you do it online or over the phone, our team is ready and waiting to get your new deal under way or extend your current package.

Read Steam Days anywhere!
Whether you prefer a good old-fashioned printed copy, or if you want your latest magazine sent straight to your computer, tablet or phone, you can order your subscription on any device! Once complete, we'll either begin your regular delivery in the post OR you'll receive instructions on how to access your digital issue anytime, anywhere on your favourite device.
How do I get started?
Purchase your Steam Days magazine subscription from Classic Magazines. Here you will find options for both our digital and print editions. Get Rail Express delivered straight to your door from just £3.85 a month with FREE UK delivery!